1 Bedroom Apartment $640/mo. & $725/mo.
2 Bedroom Flat Apartment $815/mo.
Small Townhouse $840/mo.
Large Townhouse $915/mo.
We are in the process of renovating some units. A $30/month surcharge will be added to fully renovated units.
Free high speed internet.
Cable TV, garbage collection, and parking included.
Tenant pays utilities.
No pets, except cat (with additional pet deposit).
1 BEDROOM LOWER LEVEL FLOOR PLAN
1 BEDROOM UPPER LEVEL FLOOR PLAN
2 BEDROOM ONE LEVEL FLOOR PLAN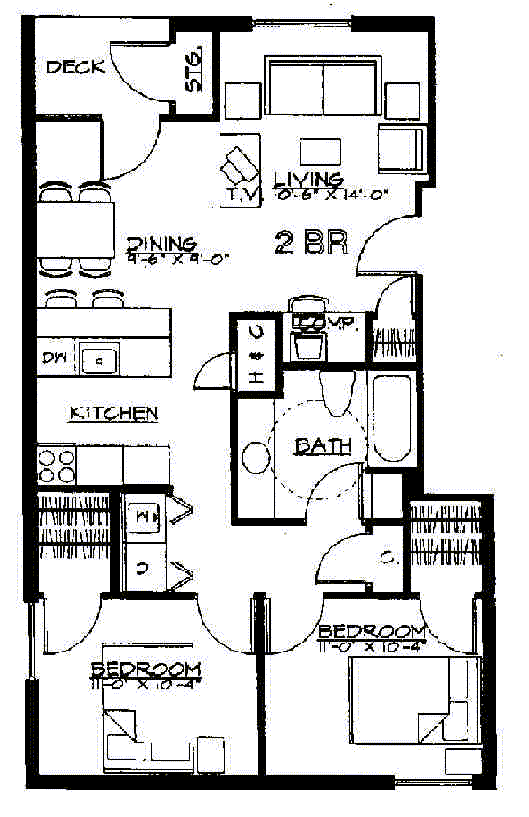 LARGE 2 BEDROOM
TOWN HOUSE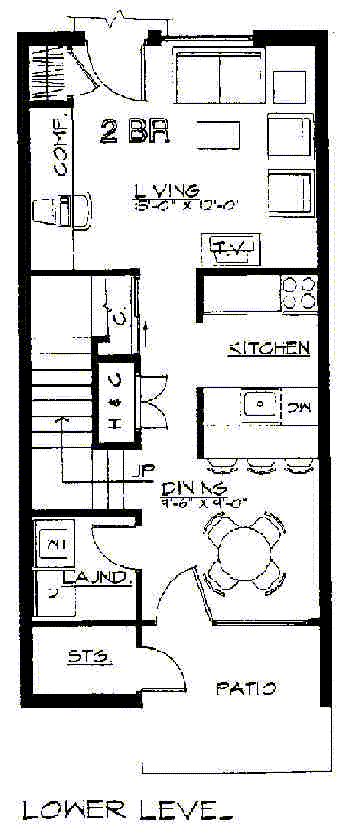 SMALL 2 BEDROOM
TOWN HOUSE