1 Bedroom Garden $690/mo.
1 Bedroom Loft $780/mo.
2 Bedroom Garden $870/mo.
2 Bedroom Loft $870/mo.
2 Bedroom Townhouse $900/mo.
Large 2 Bedroom Townhouse $975/mo.
​
A $30/month surcharge will be added to fully renovated units.
Free high speed internet, cable TV, garbage collection, and parking.
No pets, except cat (with additional pet deposit).
​
1BEDROOM GARDEN FLOOR PLAN (1st floor)
1 BEDROOM LOFT FLOOR PLAN (2nd floor)
2 BEDROOM FLOOR PLAN:
Garden Units are 1st floor
Loft Units are 2nd floor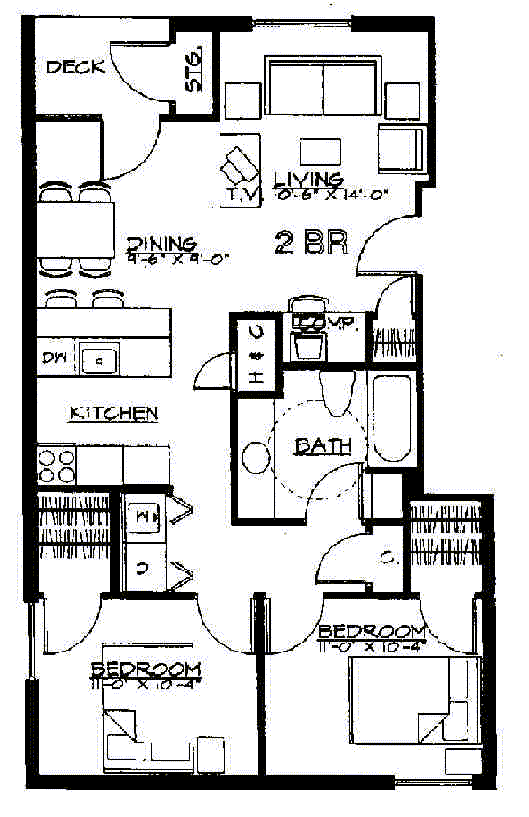 LARGE 2 BEDROOM
TOWNHOUSE